Time to have fun with these house hunting tips!
Which Home is the Right Home for YOU?
We've made a commitment to help you find a home that suits your wants and needs, so now it's time for you to articulate exactly what those wants and needs are.
By sitting down and considering the kinds of things you're really looking for, you can save a lot of time and frustration by avoiding houses that aren't for you.
That being said…the Million dollar question:
What are you looking for?
Home type?
PriceRange?
# of Bedrooms?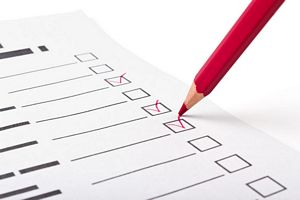 # of Bathrooms?
Garage type?
Finish sq. foot min.?
Preferred area?
Absolutely not area?
Interior features?
Lot features?
Do you love to entertain?
Pets? Need fences?
Big furniture that is moving with you?  Big bedroom set? Gramma's piano? That bar from France?  (yes – I've dealt with all of these…)
Outside people? Love a deck or not so much?
Need a guest room?
Special hobbies that need a special space?
Analyze what your life looks like or what you want it to look like in your new home and consider anything that will make you happy (or won't make you happy).
Now that you've detailed your ideal home it's time to put your priorities in order.
What is the most important thing for you, what areas can you compromise?
Chances are that the perfect home for you won't be exactly what you put down on paper. Rank these five areas of your home's features/benefits from 1-5, 1 being the most important, 5 being the least important: price, location, size, amenities & design, others/special.
______ Price  ______ Location  ______ Size  ______ Amenitites & Design  _____Other
Now to the actual looking!  Yahoo!
Step 1:  Start your search online (or with the listings we've sent to your inbox.)  ALL the current listings can be found on our website's search.  We keep our data up to date, so no need to worry about missing out on a new listing or falling in love with a home that was sold 6 months ago.  (like Zillow…)
Step 2: Let us know what listings you are interested in.  We will arrange a time with you to view the property.
Step 3: Viewing tips
Bring a tablet, camera, or notepad so you can take notes.
Don't be put off by interior decorations – they can and will be changed.
Not everyone keeps their house as clean as yours…we can ask them to professionally clean.
Share what you like and don't like with us.  We can't help find you a home, if we don't know what you are thinking and feeling.
Keep a folder with flyers and notes of the homes you've viewed.
At the end of each showing timeframe, rank the homes.  Keep the top 5.  Get rid of the rest.
Step 4: Ask questions
When you find a home you really like, there are some more probing questions you might want to ask.
When was the home built?
How does the asking price compare to other houses in the area?
What are the annual property taxes?
If new, is there a builder's warranty on the property?
What amount of lawn care will be required?
Are the appliances included?
What improvements/additions has the homeowner made to the property since purchase?
How is the home heated?
Is the home in a flood plain?
And don't forget to check out the neighborhood amenities.
Keep these things in mind and you'll be a
rock star home looker!