Just getting started thinking about selling your home?
The Emond Team has you Covered!
From marketing strategy to staging tips to the age old "what's it gonna cost" – all the answers to your questions are here in our Home Seller Resources Library!
What is your home value? If you are thinking about selling, your first thought is probably how much can I sell my home for?   You may start figuring a value in your head – "I paid this much, plus I've spent this much on improvements, and I expect to make this much on the sale – so the listing price should be $xxx,xxx. Right?"

There are many factors involved when discussing the costs to sell your home…costs that will also include maintenance, repairs, and that awesome (or dreaded) moving day. We've broken things down for you and included costs that you may not think of…

When we team up to sell your home, we are here to help you get the most for the home you have loved and cared for.   Here are some tips and tricks to create that all important strong first impression.  (You don't want to be the "laundry pile house" do you?)

Over 96% of  home buyers start the home search process on the web.
-National Association of REALTORS Report of Buyers and Sellers
You need your home to shine and sparkle on the internet.  Your home cannot just look good in person, it needs to look good online!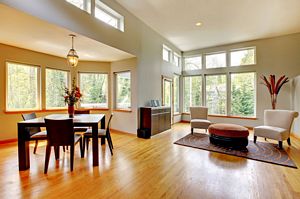 It's the little things that make a difference.
Have you ever been invited over to a neighbor's party, and wished you hadn't?
When you walked up the porch and saw the screen door torn up and half hanging on, didn't you begin to question your decision?
Selling your home is adventure enough – keeping the kids' bedrooms clean, making sure the dishes are at least halfway done, being willing and able to have your home shown at a moment's notice…you don't need to have something come up that a buyer's insurance company might have an issue with.

As things continue to change in the mortgage and real estate industry, more and more details get considered.  The "t"s not only need to be crossed, but with a perfectly straight line.  One of those "t"s comes from the appraisal of your property.

To get your home sold, you need a system that markets your property aggressively online, and mixes in traditional marketing as well.  Our Marketing Strategy places your home in the best possible light for buyers to view online, call for a showing, and present an offer.

What makes the Emond Team top notch?  Why choose to work with us?
The Difference is in the Details… 
The Emond Team Advantage is Only A Phone Call Away.  605-593-9367