The Home Buying Process
If this is the first time you've purchased a home or it has been several years since you've bought, your first question is usually how does the home buying process work and where do I start?  Here's a simple overview of how home buying works in the Rapid City and Black Hills area.  (Yup, we know it doesn't go into extensive detail.  That would make this one long, boring article.  🙂 )
Step 1 (or 2):  Hire a REALTOR
Why? Listing agents work for the seller.  You need to have an agent to protect your interests in your home purchase.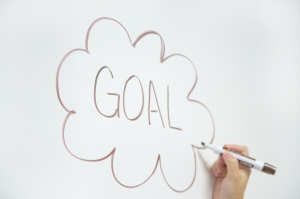 How? Interview agents until you find one you are comfortable working with (we of course hope you will put us on the list. 🙂 )
Then there are 3 documents you need to sign to make it all legal. (darg. Gotta have paperwork.)
Step 2 (or 1):  Get Preapproved
Why? 2 reasons.
 It will tell us how much home you can afford.
A pre-approval letter is needed to write an offer.
We have worked with many local lenders that have done an excellent job for our clients.
Step 3:  Look at Homes
Define what you want in a home.  Do you have "MUST haves"?  Some "Maybes"?  How about those "Definitely NOT's!"?
Prioritize the "must haves" and share this information with us.  We will set up email alerts for you.  We'll send you listings meeting your requirements as soon as they hit the market.  When you see a home you want to look at, let us know and we will go take a look.
Check out our House Hunting Tips resource!
Step 4: Make an Offer
Once you find your dream home, it's time to make an offer.  We will discuss the details of your offer – from purchase price, to earnest money amount, to the contingencies you want to include.  Please ask lots of questions and make sure you understand the details before you sign.  We'll present the offer to the seller.
The seller then has the option of accepting, rejecting or submitting a counter offer.  In most cases, the seller will submit a counter offer.  Negotiations can go back and forth several times before both parties agree to the terms.
When an agreement is reached on all terms and both the seller and you, the buyer, have signed the offer…you have a legally binding contract.  Congratulations!!
[NOTE: The seller can receive, accept, counter, or reject other offers until both buyer and seller have signed the purchase agreement.]
Step 5: Get a Home Inspection
One of the contingencies you should put in your purchase agreement is to have a home inspection done.  This is your chance to get a professional in the home to give you an objective, independent and comprehensive analysis of the physical condition of your new home.
We recommend you attend the home inspection so you can ask questions and see any issues the inspector points out.  You will also receive a written report.
When you get the results of the home inspection, you can:
Remove the home inspection contingency with no further requests
Negotiate repairs that the seller will make before the purchase of the property
Get out of the written contract if major problems are discovered and seller is unwilling to resolve them
Step 6: The Appraisal
An appraisal is the official report of the home's value and is required by all lenders.  Your lender will order it and we wait for the results.
(You'll do alot of the "w" word after the home inspection…waiting for this, waiting for that…be patient.  It's all part of the process!!)
Presently, the time frame for an appraisal to get completed runs about 3-4 weeks.
Step 7:  Prepare for Closing
While we are waiting on the appraisal, we take control of the paperwork – getting the title work and other closing paperwork processed.
There are some steps that you need to take during this timeframe.
Decide on a homeowner's insurance policy and provide your lender with this information.
Get your lender any information they ask for PROMPTLY.
Line up moving trucks.
Pack.
Transfer utilities into your name.
Attend the final walk-through with us. (Usually 24-48 before closing.)
Review the Settlement Statement.  Usually available the day before closing.
[And DON'T do stupid things that will affect your credit score or financing….buying new cars, or other big ticket items.  Wait til AFTER closing to finance that huge sectional couch.]
Step 8:  Closing Day/Moving Day
This is it!!  We will meet at the title company and sign the documents for the purchase of your new home.  Make sure you:
Bring a valid driver's license or other form of identification to closing.
Bring a check (usually a cashier's check), if you owe anything at closing.  This amount is on the settlement statement, but your lender should verify how much and what type of payment is acceptable.
The keys will be handed to you and you can begin to move in!  Hopefully it's not snowing…
So that's it in a nutshell (admittedly – a rather BIG nutshell).  You most likely have more questions and concerns.
We'd be happy to sit down with you and go into more details.  That's what we are here for – to assist you at each step, to answer your questions, and to help you find your new home!