Buying A Home Should Be Fun
An Emond Team Client Story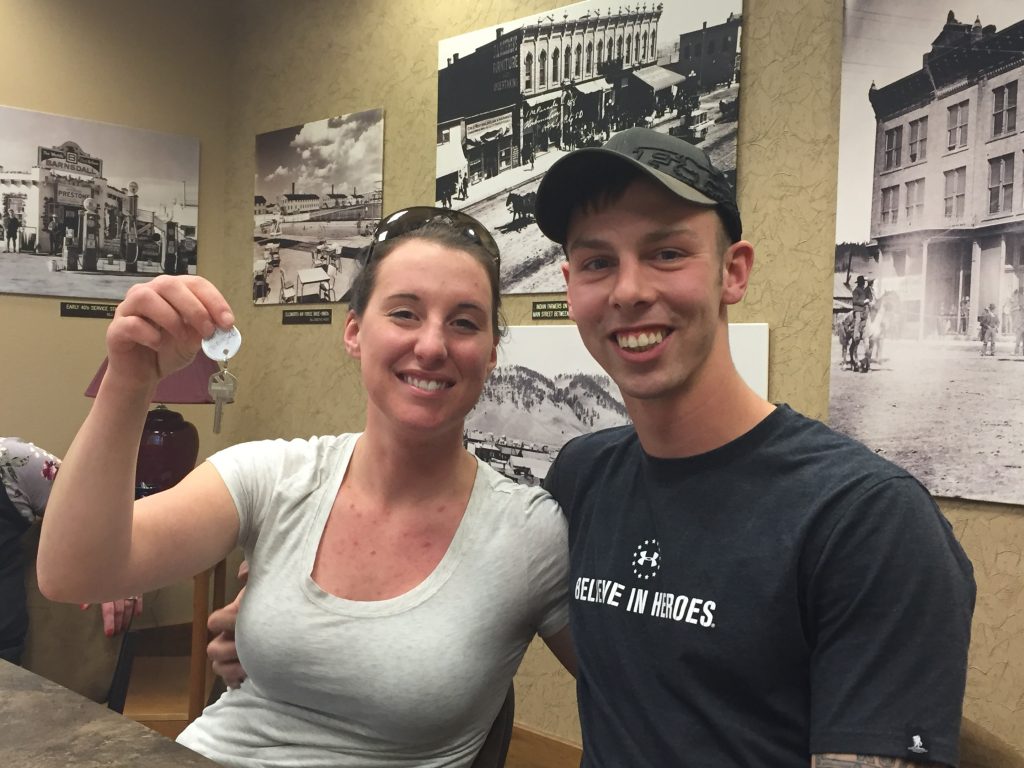 "Yellow Car!"
I glanced sideways from driving to the next home I was showing Alex and Brittani to see what that was all about.
Alex, in the back seat, swore under his breath.  In the next moment, blurted out "Yellow car!"
"OK." I said. "What's going on?"
It was their car game.  You get into the car, the game begins.  Whoever sees and calls the most yellow cars before getting out of the car wins.  School buses, construction vehicles, and other commercial vehicles excluded, of course.
I loved that they felt comfortable enough around me that they could keep playing their game – even in my car showing homes.
Didn't take long before I was hooked and calling out yellow car as well.  My inexperience did not help me win any of the bouts, however.  I like to think I added to the competition.  😊
We had FUN looking at homes.
The home they fell in love with even had a secret room behind a bookcase in the basement behind the bar.  We were cracking up about that the whole time.
It was such a great transaction.  They were on top of whatever the lender needed, realistic on what they were buying, and so appreciative of everything.
At closing, I presented them with a yellow matchbox car in memory of the fun we had driving around.
Real Estate is never boring.  Some of the unique homes, designs, decorations (and collections, of course) are hilarious!
You just have to lighten up and enjoy the process.
Having fun is part of who we are at The Emond Team.  A friend of mine described it right:
"If you ain't having fun, you ain't doin' it right!"
Let's go and experience some home buying fun!  Schedule a time to meet with us over coffee and discuss your home dreams. 
https://www.facebook.com/pg/rapidcityhomesonline/services/