Watch Out for These Home Appraisal Issues when Selling Your Rapid City Home
As things continue to change in the mortgage and real estate industry, more and more details get considered.  The "t"s not only need to be crossed, but with a perfectly straight line.  One of those "t"s comes from the appraisal of your property.
An appraisal is the bank or lender's proof that the home is worth the amount of purchase.  But there's a catch!  If the home is being financed through a government program, such as FHA, VA or our local Rural Development program, the lender will give the appraiser a list of things to make sure the property is livable, safe, and structurally sound.
With the vast majority of buyers coming with some type of government loan (especially under the $250,000 mark), you need to make sure your home will pass the appraisal to finance.
Here are the most common home appraisal issues:
1. Peeling exterior paint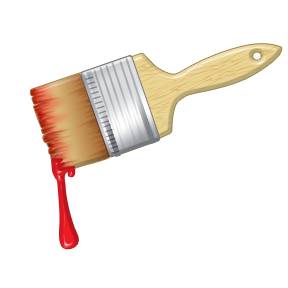 If the woodwork is showing, water could damage it.  Sure the homebuyer could fix it…but the lender is not trusting them to get it done.  So they require any peeling paint to be scraped and painted before close.
2. Curling or missing shingles
See #1.  The home has to be weatherproof to protect the lender's investment in the home.
3. Decks and porches
If your deck is over 30 inches, railings need to be installed.  Safety first! (otherwise known as – someone got sued one day and now no one can climb on top of the monkey bars)
4. Gutters
Gutters need to be installed and have the proper downspouts in place.  Including the extensions to take the water away from the home.
5. Cracked and broken windows
Again – weathertight.
6. Interior stair railings
Saftey rules!
7. Obvious foundational issues
Most appraisers acknowledge they are not engineers and will not comment on the structure, but if you have foundation heaving or cracking that is considerable and noticeable, he may throw the flag.
Most of these items are common maintenance for your home.  Taking care of these home appraisal issues will not only allow your home to be financed by a buyer, but they will sell quicker.
If your front door has paint peeling around the trim, buyers are going to walk in wondering what else hasn't been taken care of.
But if everything is painted, in place, repaired and taken care of, they will not be looking for what else it wrong – but figuring out what's the best way to put their sectional in the living room.
It's worth it.
Just paint it.  🙂
We've got more articles and information on Selling your Rapid City home for the quickest sale.  Check them out – we're here to help you get your place sold with as little stress as possible!
–  Tristan