Insurance Pitfalls When Selling Your Rapid City Home
Selling your home is work enough – keeping the kids' bedrooms clean, making sure the dishes are at least halfway done, being willing and able to have your home shown at a moment's notice…you don't need to have something come up that a buyer's insurance company might have an issue with.
If a buyer can't get your home insured, they can't get a loan on your home.
You might have an awesome premium right now, but when a buyer looks for a new premium for themselves, the newer restrictions might come into play and make affordability a bit more daunting.
Here are the most common pitfalls – if any of these exist in your home…get them taken care of BEFORE you list your home to sell…so there are no surprises at the end….
1. Roofs, gutters, decks and siding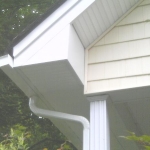 With our recent love for those small white pellets called hail in our area, insurance companies are looking closer at the external components of the home.  If they have notice of an existing condition that has not been addressed, they may deny the buyer coverage.  (or exclude the roof/siding from the coverage…and who is gonna go for that?)
Solution:  Have a roofing contractor check out your home to see if they think there is damage enough to warrant a potential claim.  Most estimates are free or cheap.  You'll have the deductible to pay, but the home will sell faster with a new roof, gutters, etc installed.
2. T-lock shingles
Popular back in the 80s and 90s (even to the early 2000's) these shingles were the bomb.  Cause they locked together and wouldn't come apart.  Sounds like a deal right?  Except when you needed to replace just a portion – well, they locked together and wouldn't come apart….and you ended up replacing the entire roof.  Insurance companies don't like these too well anymore.  Only a few will cover them – and usually at higher rates, which may cause an issue with your buyers affordability and approval.  Sure, you are still covered with them OK, but a buyer with a new policy may have problems finding insurance.
Solution:  Have a roofing contractor check to see if there is hail damage to be replaced on your insurance companies dime.  If not, pray for hail.  🙂  Otherwise, you may want to strongly consider replacing your shingles or offering to have them replaced with accepted contract.
3. Electrical Fuse boxes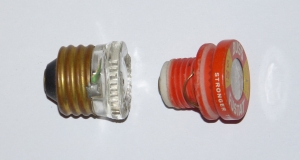 Many older homes on the west side of town may still be operating on fuses instead of breakers.  As these fuses get older, they become more and more a fire hazard.  Of course, these are out of city codes as well.  Only a few insurance companies may even touch a home with fuse boxes – and for a whole heapin' lot more money.
Solution:  Sorry – gotta do it.  Get your fuse box updated.  I recently had an older home updated for around $1700.
4. Polybutylene Plumbing
Another fascinating invention in the 80s and early 90s.  This grey plumbing pipe was used to plumb a lot of homes (mine included).  However, as time went on, they were known to crack, break and otherwise leak at inopportune moments (like when one is gone for Thanksgiving vacation).  The saying I have heard from the plumber who repaired our leak: "it's not if it will leak, it's when".  We had to call a few places to make sure they would cover these pipes when we first bought our home.  They can still be covered, but don't be surprised if a buyer asks you to replace them.
Solution: Make sure you disclose them if you know your home has them.  It can be a costly repair if your basement is completely finished, but certainly a selling advantage if you replace them.
5. Fireplaces
If your home has a built-in fireplace, you are usually OK.   Issues come into play with old fire stoves that may be installed by a previous do-it-yourselfer seller.  Other problems come into play with barrel wood stoves in garages and shops.  Great heat, but the risk button gets slammed quick on the desk of the insurance company.
Solution:  Have an inspector or fireplace installer come out to look at your fireplaces and stoves to make sure they are up to snuff.  Buyers are going to ask you to clean the chimney to insure it's safety.  Might as well get it done.
6. Location
This one isn't something you can really do something about – just be aware of.  With properties that are in the trees or a few miles out of town, insurance premiums may be higher for the buyer.  The farther away you live from a full-time fire station, the higher the risk factor, the more the moolah.  And if you have lots of trees on your property, you may want to consider consulting with a forest service professional or fireman about creating defensible space around your home.
Of course, you may choose not to take care of ANY of these items.
No worries.  We'll just sell it to a cash buyer.  But with the majority of buyers needing a mortgage, that will really limit your chance of selling.  I know there is a bunch of money I have just told you to "just do it".  But the repairs and replacements about will help your home sell faster, easier and for more money.
With no last minute "Oh by the way's…" to boot!
We've got more articles and information on Selling your Rapid City home for the quickest sale.  Check them out – we're here to help you get your place sold with as little stress as possible!
–  Tristan