Tristan and his WHITEBOARD
Seller Video Series Episodes 9.1 and 9.2
The Inspections Process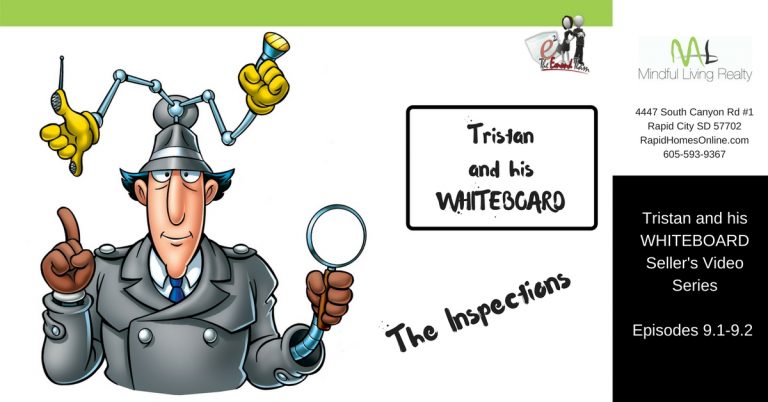 Now that the deal is in place, it's time to move on to the inspections phase of the home selling process!
(Don't lie to me – after seeing the pic, you have the Inspector Gadget theme running through your head…you're welcome!)
In episode 9.1, we talk about the buyer's home inspection.  Yes, they will find something wrong and will ask you to fix something.  Just put that in your head right now.
Then we discuss the appraisal process in episode 9.2.  We talk about what you should expect…and to have patience.
The worst part about this part of the deal is the waiting…what will they say?  Have you heard back on the appraisal yet?  We get you through it the best when you understand how the pieces work.  Watch and learn!
'Til next time:
See you at the WHITEBOARD!