Tristan and his WHITEBOARD
Seller Video Series Episodes #8.1-8.4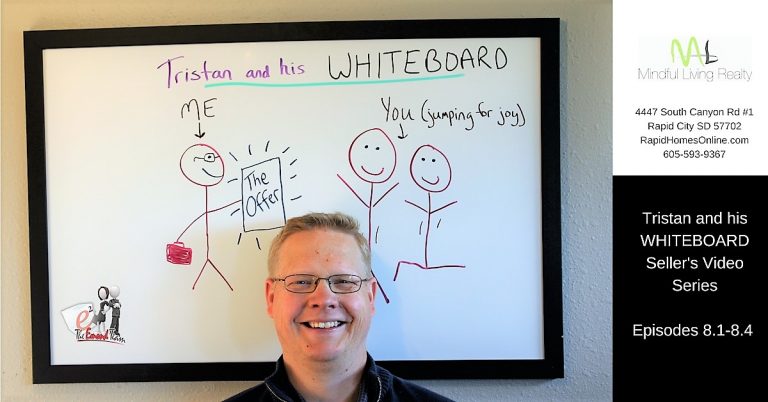 The Offer!
We've had showings and feedback.  Made some adjustments and possibly a price reduction.
Now an offer is presented!
In Episode 8.1, we talk about what to expect during this whole process.  That first offer may not be everything you've ever wished for…but we counter, counter, counter!
We go over the major terms of the offer in episode 8.2.
Then in episode 8.3, we consider the acceptance and counter offer stages of the process.  It's never official until it's __________________!
Finally I tell a few "final offer" stories in episode 8.4.  Learn more about when final offer really means final offer.
Watch and learn!!
See you at the WHITEBOARD!!