Finally…today the long awaited downtown Rapid City Main Street Square is open for the public. The fence is down and the fountains are flowing.
This premier park contains monuments, waterfalls and fountains, round tables and chairs, and a grassy area for summertime events. At the far end of the park is a stage for events, complete with sound systems. In the winter, the middle of the park will be flooded for an ice skating rink.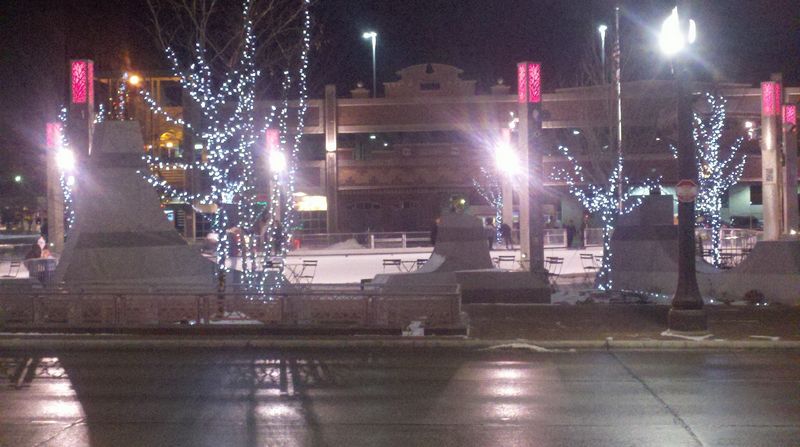 Plans for the park include bands (the opening band is tonight!), beer fests, farmer's markets, jazz and wine festivals, movies under the stars, a beautiful spot for weddings, reunions and receptions, and a host of other fun sounding stuff!
Sure to be a benefit to Rapid City and downtown, Main Street Square is an awesome looking park with a mess of promise for the future.  Check out their website for future events and how you can help with donations or volunteering!