Just RELEASED!
Tristan and his WHITEBOARD Episodes 13.1 and 13.2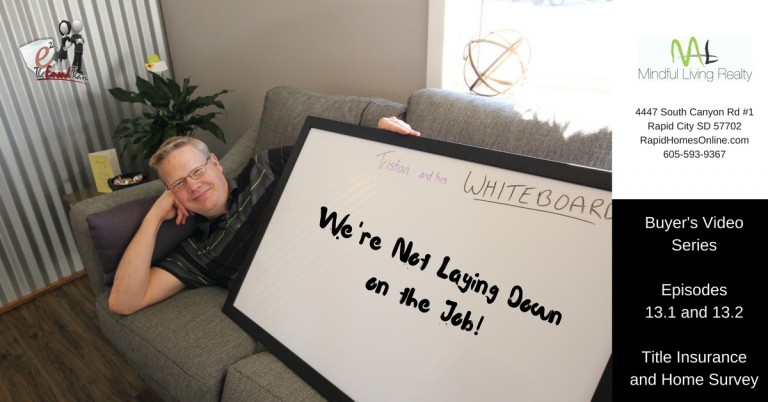 Title Insurance and Home Survey
OK!  Believe it or not…there is light at the end of the tunnel.  We are almost closed!
But there are a few key components we need to understand before we get to the final walk through and closing.
Sometime within a couple weeks of acceptance, we'll receive a "Title Commitment" and talk about title insurance.   Episode 13.1 talks about what to look out for, how it works and what the costs are.
Making sure you have a clear title to your home and property.  (PS If YOU have any judgments on record – you need to get those paid up and taken care of, too!)
I pretend to be an artist again to give you a very rough idea of what is included in a survey.  Do you need one?  Or maybe more importantly – do you need a new one?  Find out more in Episode 13.2.
Technical and boring stuff…but very important.
You don't want to buy a property where your garage is in your neighbor's lot!
See you at the WHITEBOARD!