New Episodes of
Tristan and his WHITEBOARD!
Episodes #6.1 and #6.2 – The Preapproval Process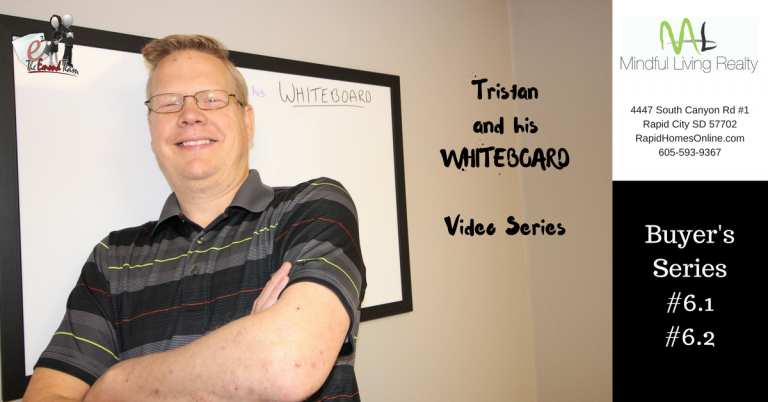 This week, Tristan and his WHITEBOARD get into the Preapproval Stage of the home buying process!
In Episode 6.1, I cover the importance of having that sit down with your lender (or a lender we can recommend for you).    I also explain the preapproval process – at least in summary.
In Episode 6.2, I bust some myths.  Lots of scare stories, lots of questions.  You think you might not even bother trying since you don't have 20% down….BUSTED!  It's easy to start and friendly Rapid City lenders are here to help!
It's not a hard process…I know it takes some guts to share your financial history with someone else.  And they may say no.  But knowledge of where you are at is better than being in the dark!
There are many programs and loan options out there.  Watch the videos.  Then give me a call and we'll get you started!
See you at the WHITEBOARD!