Welcome to historic West Boulevard – one of the oldest neighborhoods in Rapid City, with turn of the century homes and a beautiful tree-lined boulevard to drive, run or walk down.
The trail through the trees makes a great walking path.  Squirrels run everywhere.  Birds sing and chirp.  You're sure to see many folks sitting on their porches on warm summer evenings – watching the world go by.  The West Boulevard Summer Festival showcases the area with arts and craft vendors, food, free entertainment, and a historic booth featuring historic photos.  A tour of the Boulevard is available as well.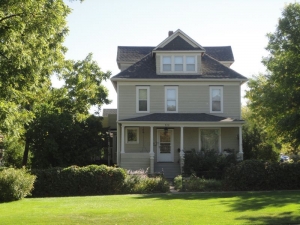 Listed in This Old House Magazine's "Best Places to Buy An Old House in the Midwest", the Bouelvard and the surrounding blocks are known for their charm, their curb appeal, and their demand.  Protected by a historic preservation, the Boulevard remains one of the most unique neighborhoods in Rapid City.
Search for West Boulevard Homes for sale in Rapid City now!
Great homes, great people, great neighborhood.
Just another cool thing about Rapid City!
– Tristan