Black Hills Stock Show and Rodeo in Rapid City
The annual Black Hills Stock Show and Rodeo has come to Rapid City, bringing with it all the excitement, fun, and flare a person could want. Only a few days away!
From January 31st through February 9th, the Rushmore Plaza Civic Center will host a menagerie of people, animals, events, sales, food, and more. With so much to see, you can discover something new every day you go!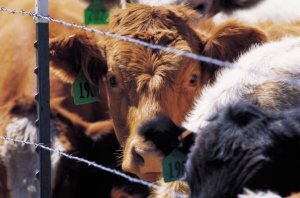 Stock shows were originally started so ranchers, farmers, and food companies could get together to buy or sell livestock. This tradition is still very popular today and is the business side of the Stock Show and Rodeo in Rapid City. If you can not make it to the Rapid City area for the Stock Show, you can now view livestock and bid online!
If you do not have a ranch or a farm then you are in luck because the Stock Show also has a playful side: the Rodeo!
The Black Hills Stock Show Ranch Rodeo was started informally as a way to display cattle herding skills in the 1800's. Today, Rodeos involve many events like: roping, riding, sheepdog trials, and shows...and more!  You can see local Rapid City saddle bronc riders along side riders from around the west compete for cash prizes. Take a break from the Rodeo to view the various Stock Show exhibits, buy food and drink from local, Rapid City vendors, or enjoy the live entertainment.
There is so much to see and do for the whole family, so come on down to Rapid City! The Black Hills Stock Show and Rodeo will be waiting for you! Friend them on facebook too!
So there you go – entertainment factor for a whole week!
Rapid City is cool.