This week's Release –
Tristan and his WHITEBOARD Episodes 10.1 and 10.2:
Home Insurance on the Home you Just Bought!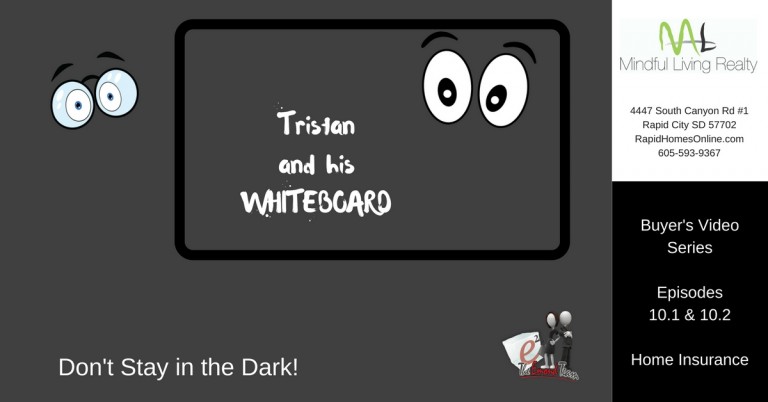 This week, Tristan and his WHITEBOARD go into the Home Insurance stage of the home buying process.  We've got the home inspection in progress – you also need to get on the phone with your insurance professional and make sure you can get your home insured properly!
In Episode #10.1 – we cover home insurance as it relates to the purchase agreement – time frames, what to look for, getting it done before closing.
Episode #10.2 is the fun one where I comment on 6 insurance red flag issues.  These are things I know some insurance companies may not cover or will need more money to insure.  Very important to know this kind of stuff while looking at the home.
I had fun with this week's graphic – hopefully it made you smile!
There is no sense staying in the dark when it comes to the home buying process.  Tristan and his WHITEBOARD are here.  {insert hero da-da-da-da! clip here}
See you at the WHITEBOARD