Just Released!
Tristan and his WHITEBOARD
Buyer Video Series Episodes 8.1, 8.2, and 8.3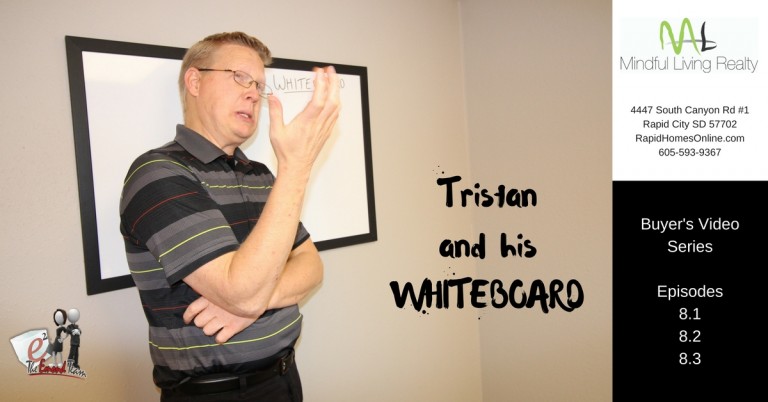 We have made a plan, got the preapproval, and found the perfect home…now we need to talk about how to write an offer on a home!
How do you do THAT you ask??
Tristan and his WHITEBOARD has got your back!
(that almost rhymed – just sayin')
In Episode 8.1, we cover making the offer – what to expect, the parts of the offer (fun paperwork stuff) and how the whole thing plays out.
Episode 8.2 follows up with the counteroffer.  Chances are, the seller with counter the offer we present – what is involved and what to expect in that stage.
Finally I tell a story in Episode 8.3 about the power of digital signatures.  Four minutes.  We won a property in FOUR MINUTES.  This one you just gotta watch!  🙂
More great stuff continues next week as we delve into the home inspection, home insurance, and other parts of the transaction as we move forward to close.
So…
See you at the WHITEBOARD!